Have you thought of the Christian books you need to transform your prayer life? Strongholds have everything to do with the mind. And you can win all battles with the power of the mind. You cannot pray effectively and fervently without the mind. Discover secrets embeded in these selected books for those who desire answers to their prayers: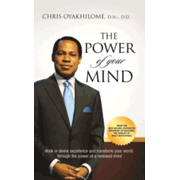 The Power of Your Mind-Hardcover: Walk in Divine Excellence and Transform Your World through the Power of a Renewed Mind
By Chris Oyakhilome / Loveworld Publishing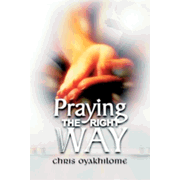 Praying the Right Way
By Chris Oyakhilome / Xulon Press
You may like to use this distinctive collection of 180 devotionals for your quiet times, too.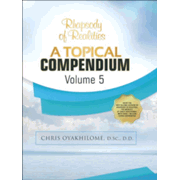 Rhapsody Of Realities Topical Compendium-Volume 5
By Chris Oyakhilome / Loveworld Publishing
When you allow God's Word to dwell in you richly, you'll bring forth success in all areas of life – health, progress, victory, peace, and fulfillment. Know, understand, memorize, and meditate on God's Word with this distinctive collection of 180 devotionals that will empower you to live fully in Christ's transformational and supernatural love and power. An extensive topical index guides you in specific topical areas of study. Printed on glossy paper. Uses KJV Bible translation primarily; other translations used sporadically.
Rhapsody of Realities was first published in 2001 in the English language. Presently, the bestselling devotional is available in 912 languages with over 1.3 billion copies distributed in all 242 countries & territories of the world! Join Nigerian Pastor Chris Oyakhilome and faithful believers world-wide to edify and enrich your walk with the Lord Jesus Christ.